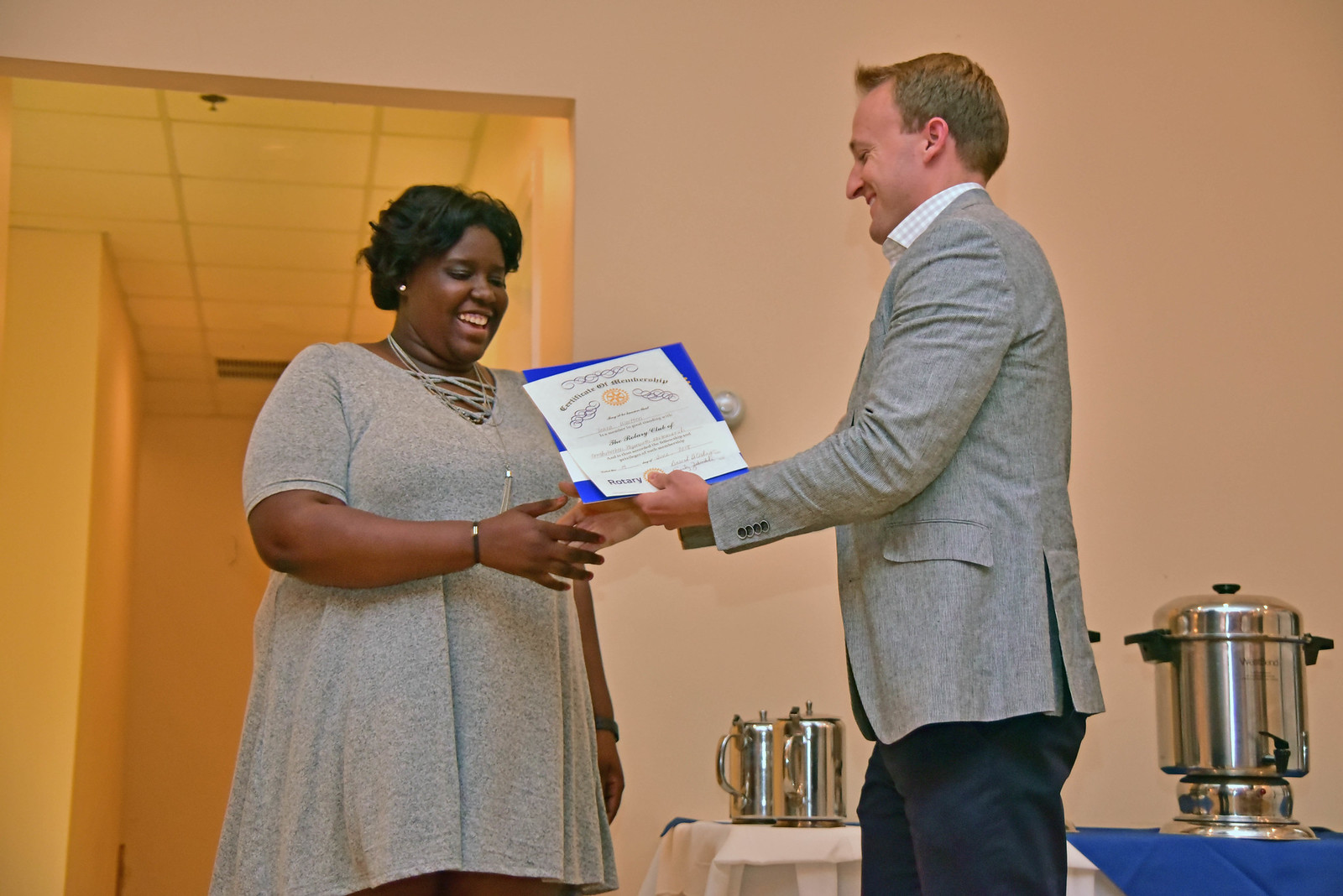 Process to Join the CPW Rotary Club
Reach out! Whether you make the initial touch through email or decide to visit one of our weekly meetings, the first step is reaching out. Contact us to find out more!
Attend at least 2 meetings. If you're able, we recommend that you check out one morning and one satellite meeting, but any two meetings will do. We want you to get a feel for who we are and what we do, as well as what you can expect as a member of the club.
Attend a third "event." Ideally this would be a service project, but it can also be a third meeting.
"Coffee Talk" meeting. This is a meeting where you meet with the Membership Director and/or Club President to provide a little more context, background, and education about not only the CPW Rotary, but Rotary as an international organization. During this meeting, you will learn about what is expected of you as a Rotarian, including dues and time commitments, as well as what you can expect of Rotary. This is also a good time for you to ask questions!
Apply. After you've met the above requirements, whenever you're ready and believe you have a good feel for the club, you can apply. For an application, please speak to our Membership Director.
Pay your application fee. There is a $25 fee for all submitted applications. If you are accepted into the club, this $25 will roll over toward your annual dues.
Club vote. After all of the above requirements are met, the club will vote on your membership.
Why Join the CPW Rotary?
Service Opportunities
We are people of action. CPW Rotarians have many opportunities for humanitarian service, both locally and internationally, and experience the fulfillment that comes from giving back. In the past several years, the CPW Rotary Club has worked on numerous service projects. Some of those include:
Installing bollards on the Schuylkill River Trail in memory of Officer Bradley Fox
Replacing windows and floors, as well as assisting with general cleaning and maintenance at the Colonial Neighborhood Council (CNC)
Collecting food for the food pantries at the Colonial Neighborhood Council and The Rachel Way
Assembling "kid packs" at Cradles to Crayons
Working with our Interact Club at PWHS to collect books for Cradles to Crayons
Participating in a variety of park and trail cleanups
Planting trees
Building a Little Free Library at the Conshohocken Community Garden
Maintaining a plot at the Community Garden and donating the produce to the CNC
Assisting the William Jeanes Memorial Library with blood drives and Dr. Seuss's birthday party
Helping to make possible the Smiles For Guatemala mission trip, on which a team of the region's top medical personnel is assisted by Rotarians as non-medical volunteers as they travel to Guatemala to perform life-changing surgeries for children born with cleft lip and palate
Donating to numerous charitable causes and organizations
… and more!
International Awareness
With more than 31,000 Rotary clubs in over 162 countries, Rotarians gain an understanding of humanitarian issues through international service projects and exchange programs. One of Rotary's highest objectives is to build goodwill and peace throughout the world via the following focus areas:
Education and literacy
Clean water, sanitation, and hygiene
Women and children
Disease prevention (as an organization, Rotary has been working for 30+ years with the help of the Bill and Melinda Gates Foundation, the World Health Organization, and others, to eradicate polio, and we are thisclose)
Growing local economies
Promoting peace
The environment
It is Rotary's belief that if we work to address issues in these focus areas, we help to bring about positive change and peace.
Professional Networking
A founding principle of Rotary was to meet periodically to enjoy camaraderie and enlarge one's circle of business and professional acquaintances. As the oldest service club in the world, Rotary club members represent a cross-section of the community's owners, executives, managers, political leaders, and professionals.
Youth Programs
Rotary sponsors some of the world's largest youth exchange, educational exchange, and scholarship programs. Local Rotary clubs provide innovative training opportunities and mentoring for young leaders and their families. The CPW Rotary Club presents an annual scholarship, the John Ondik Award, to a PWHS senior every spring. The award is given in memory of late CPW Rotarian, past president John Ondik.
Friendship
Rotary was founded on fellowship, an ideal that remains a major attraction of membership today. Club members enjoy the camaraderie with like-minded professionals, and club projects offer additional opportunities to develop enduring friendships. Rotary club members who travel have friendly contacts in almost every city in the world.
We extend a warm and open invitation to join us, and help us help others in our local community and the world.