Welcome to the 2020-2021 Rotary year! We're trying something new to keep everyone in the loop with what's happening with our club while we continue to meet virtually, so we'll be posting more newsletter-style updates on our website for ease of access. Please be patient as we test out different formats and timeframes to find out what works best. 
July Birthdays
July 18 – Jack Loughridge (98!)
July 19 – Kate Johnston
July 24 – Amber Connell
RI's July Theme
New Leadership Month
Rotary Year 2020-21: Fast Facts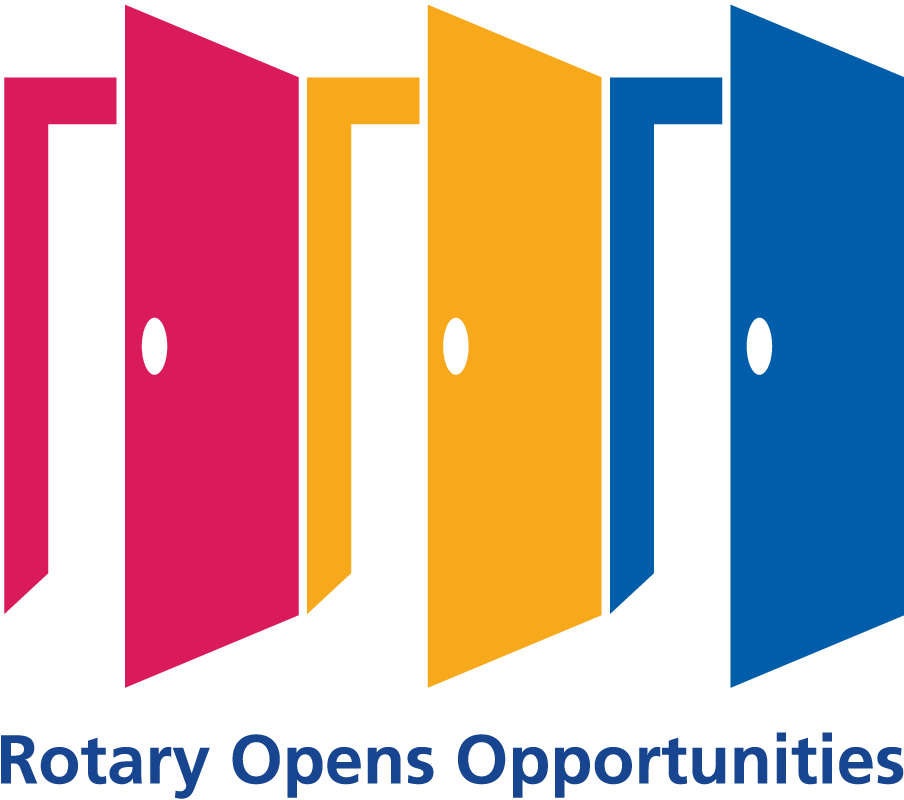 RI Theme 2020-21
Rotary Opens Opportunities 
RI President 2020-21
Holger Knaack, Rotary Club of Herzogtum Lauenburg-Mölln, Germany
District 7450 Theme 2020-21
Getting Our Ducks in a Row
District Governor 2020-21
Kevin Katarynick, King of Prussia Rotary Club 

Meet the New President-Elect: Yvonne deFuria
I'm very excited to be President-Elect and work closely with Emily and the board. I'm also looking forward to getting to know all of you better!
In the meantime, I want you to get to know a bit more about me. I'm an Events Program Manager for an electric power engineering company based in the Boston area. I plan technical conferences and training seminars ranging from 50 – 1500 people all around the world. I also organize tradeshows where my company's booth is larger than 600 square feet. I studied Advertising at Boston University (Go Terriers!) and graduated in 2012.
My Rotary journey began in 1997 when my grandfather, Past District Governor Edward O'Brien, bestowed me with the Paul Harris Fellow award. Since that day, Rotary has been in my blood. I've been to 8 International Conventions, but the most significant was my first in Chicago in 2005. The 2005 International Convention celebrated the Centennial of Rotary International, which was an amazing experience to have as my first Convention. This is where I first learned about Interact and decided to start a chapter at my school when I went back in the fall. I worked to gain membership from all grades, gathered a committed team to form the board, and found an advisor to support us. We chartered the Interact Club at West Chester East High School in 2005. I served as president of the club for two years and am proud to say that charter is still existent. West Chester Area School District has three high schools and I also assisted the other two high schools form their Interact clubs.
I participated in RYLA (Rotary Youth Leadership Award) when I was a sophomore, was the Rotary Club of West Chester's Student of the Month when I was a junior and received a scholarship from the Rotary Club of West Chester when I was a senior. I'm very passionate about Interact and the leadership and philanthropic impact it has had on my life.
I moved back to the area from Boston in 2015 and searched for a Rotary Club that would help me find my place. My parents (Past District Governors Russ and Dawn deFuria) shared the buzz about CPW and thought it would be a great fit. I attended my first meeting on the second floor of Bar Lucca and the rest is history.
I look forward to sharing my passion for Rotary as we start a new Rotary year!
The CPW Rotary 2020-21 Board
The start of a new Rotary year means that we have a new team on the club's board. We want to thank outgoing board members Matt Doyle and Sarah Aronson for their service to the club and the board during the 2019-20 Rotary year. 
We welcome two new board members this year: Eric Dean as Director of Membership and Amber Connell as Director of Service. Read more about them below. 
2020-21 Board Members
Emily Zabrodski – President
Yvonne deFuria – Vice President/President-Elect
Irwin Forbes – Treasurer
Renee DeCoskey – Secretary
Jackie Rocco – Meeting Chair
 Eric Dean – Director of Membership
Amber Connell – Director of Service
Meghan Murphy – Financial Director
Andrew Tarry – Past President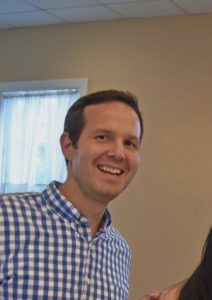 I'm excited to take on the role of Membership Director for our chapter! I hope to build on the success we have had in growing the chapter over the past years. The pandemic obviously creates challenges to finding new members, however there will still be opportunities to grow while creating a stronger bond with the current members.
I was happy to be accepted as a member of Rotary in 2018. I am a financial advisor with Risler Financial Management, a comprehensive financial planning firm based in Blue Bell. I recently moved to Plymouth Meeting with my wife, Gwen, and our 2 sons, Ethan and Isaac, after living in Conshohocken for 12 years. The Philly suburbs are home to me, having grown up in Skippack.
I'm looking forward to the new role and being a part of the board!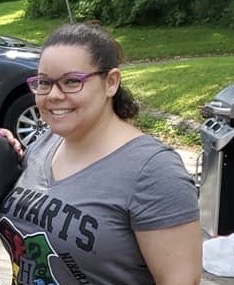 I look forward to joining the CPW Rotary board for the 2020-2021 Rotary Year as the Director of Service. I'm very excited and honored to take on the role of Service Director within our club because action oriented community service is the main reason I joined Rotary back in November, 2015.
A little bit about me: For my full time job, I work as a Licensed Professional Counselor at J. Snyder Therapeutic Services in Blue Bell as the Assistant Director of Clinical Services, where I provide individual, family, and group therapy to clients from ages 5 through adult as well as clinical supervision for other therapists on staff. I also work as an Independent Consultant with Usborne Books and More selling children's books and spreading literacy to families across the country. I've lived in Conshohocken/Plymouth Meeting with my finance Tom, since 2015 and we adopted our dog, Scruffs, in 2017. And hopefully our 3rd date is a charm and we'll (finally) have our wedding in May, 2021! A little fun fact that most of you might already know about me (and Tom) by now is that we're serious craft beer fans and craft beer is the reason I'm a member of CPW because I first learned about our club and joined after attending Beer Fest!
I consider myself a person of action and I am grateful to have met so many similarly minded and action oriented people in CPW! In my role as Service Committee Director, I hope to get to know you all even better so I can gain understanding of each club member's strengths and passions to harness those into our existing community projects while expanding the offerings we undertake as a club. I would like to focus our projects on small steps that create large ripples of change within our communities. I know we will need to be creative in this post-COVID, virtual world we're living in but I believe CPW will be able to weather this challenge fabulously!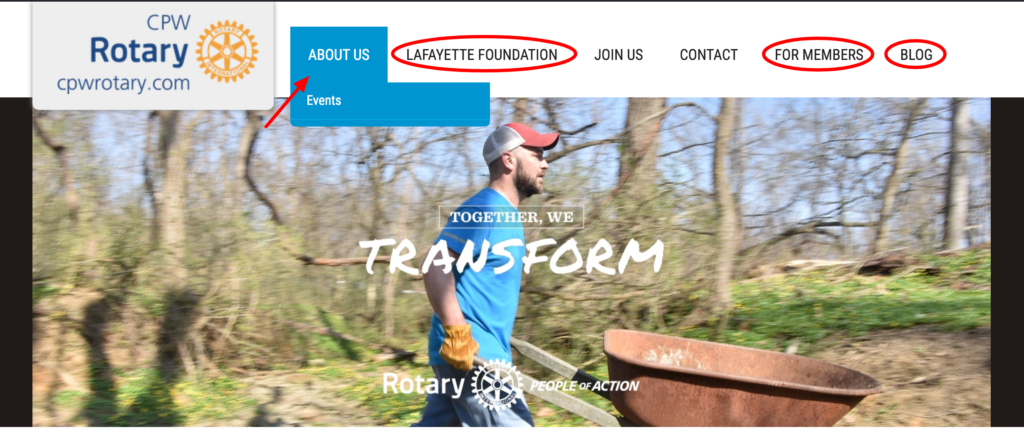 If you've visited the club website in the past few weeks, you may have noticed some changes. We want to outline those quickly for you so that you know where to go when it comes time to pay your dues (those are due, by the way!). 
Blog: If you're reading this, you've probably figured out that we're using the blog function of the website now. 
Lafayette Foundation: There is now a tab for the Lafayette Foundation to make it clear that our fundraising benefits our club's foundation and 501(c)3. Donations to our club can be made from this page and a form will gather donor information. Please note that membership dues should not be paid on this tab.
For Members: This tab is where you should go to pay your dues. A form will collect your information and you can then pay via PayPal or credit card. There are also links on this page to resources where you can log in to dacdb (the district's database) and MyRotary (RI's platform), plus links to make donations to Gundaker and The Rotary Foundation. 
Events: The events tab (which includes our calendar) has moved under the "About Us" tab. If you click on or hover over "About Us," the "Events" tab should drop down.
If you have any questions about the website updates, please let Renee know!
Gundaker Wrap-up for 2019-2020
Contributed by Joe Robinson, CPW Gundaker Rep
$62,441. Why am I so focused on money? That number represents a more than 160% increase in the amount of money given by the Rotary District 7450 Gundaker Foundation compared to their previous year. Part of this increase was a pivot late in the Rotary year to provide GREAT grants which promised up to $2000 for every $1000 a club pledged to a COVID-focused project. In the face of change and uncertainty, I applaud the foundation, its leaders and all who have supported it for stepping up and making a positive change to the world and the conditions we are all facing. I am stepping away from our first meeting of the 2020-2021 year as I write this, and I am more certain than ever that Gundaker will continue to lead by supporting our District's clubs and finding novel ways to fund impactful projects.
Want to help? Donate to Gundaker here: https://www.gundaker.org/
Up to $5,000 in Vocational-Technical Scholarships Available for District 7450 Students
Contributed by Joe Robinson, CPW Gundaker Rep
Do you know someone who's working hard to learn their trade in District 7450 right now? They could qualify for up to $5,000 in scholarship money. The Gundaker Foundation, which changed its focus from collegiate scholarships to vocational-technical scholarships last year, is looking for students in a post-secondary or trade school who have completed at least 50% of their program and could use a scholarship to ease the burden of their education. Applications will be accepted by Dottie McGill and Karen Mazzarella-Russo through July 31st (this has been extended from July 15th). Scholarships will be considered and awarded in August.
Know a good candidate? Have them fill out the "Vocational Scholarships Grant Application" here: https://www.gundaker.org/applications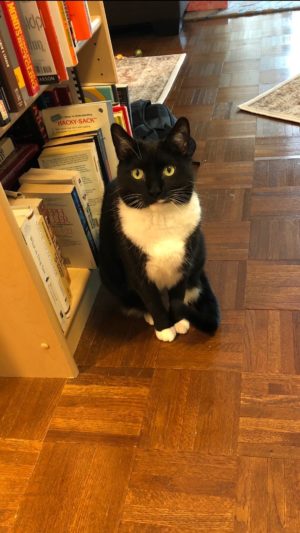 Everyone who knew CPW Rotarian Paul McConnell knew about his love for his rescued tuxedo cat, Billysky. In fact, she was one of the things Paul talked about most. He had an entire section of his blog devoted to cats, but by "cats," he usually meant "Billysky." 
When Paul passed away in February, 2019, after a battle with cancer, we all wondered what would happen to his beloved companion. 
She lived with Paul's parents for a while, but after his father passed away, his mother needed to find a new home for her. When the news made it back to the CPW Rotary that Billysky was in need of a home, a member of our extended Rotary family decided to adopt her. We're pleased to announce that in late June, Irwin Forbes' son David welcomed Billysky as his new roommate. 
Upcoming Meeting Schedule: 
Thursday, July 30 – 7:30 a.m.

Thursday, Aug. 14 – 6:30 p.m. Happy Hour; 7 p.m. Meeting

Thursday, Aug. 27 – 7:30 a.m.  
(Zoom meeting details will be emailed)