As we continue to meet virtually, we're kicking into gear again heading into the fall. Our committees are getting plans in order and virtual activities scheduled. Read on to find out more about those plans, as well as some updates on club business. 
August Birthdays
August 11 – Yaniv Aronson
August 13 – Jackie Rocco
August 24 – Emily Sybrandy
August 26 – Katie Kirlin
August 30 – Maryrose Myrtetus
RI's August Theme
Membership & New Club Development Month
In August, Rotary International made a momentous announcement. Jennifer E. Jones is the president-nominee, which means she's set to be the President of Rotary International in the 2022-2023 year. She will be the first woman to hold this position in the history of Rotary. 
As Rotary faces membership challenges, the message from Rotary leadership is that we need to change. We need to increase diversity, consider alternative meeting formats, and find ways to include families in our projects and events. Rotarians continue to do the amazing work they've done for 115 years, but we need to adapt to the changing landscape of the 21st century. Given that women were only admitted into Rotary 31 years ago, the nomination of a woman as RI President demonstrates Rotary's commitment to reshaping the organization without sacrificing its core values.
I had a chance to hear Jennifer speak at PETS two years ago, and her enthusiasm for what Rotary is, and what it can be, is inspiring. As an organization and as a club, we need to embrace the changes that lead to growth, both in our club and in ourselves. 
CPW Rotary has been a district leader when it comes to adapting and growing, and I am proud to be a part of that. But it can't be done without the willingness & dedication of our members, and our members have been nothing short of phenomenal. As COVID-19 has forced us to adapt yet again, you all rose to the challenge. This year, we'll continue to move forward, in how we engage our members, how we engage the community, and how we do the work of Rotary. 
 — Emily Zabrodski, CPW Rotary President
August is Membership & New Club Development Month. CPW Rotary Membership Chair Eric Dean provides an update on the club's current state of membership, as well as our goals for this year. 
The CPW Rotary currently has 39 active members in the group. While the pandemic has created challenges to help grow membership, we are confident there will be opportunities to raise awareness and interest for our club. We are fortunate that our website provides a solid online presence and attracts many prospective members who want to visit a meeting and learn more about what we do. Word of mouth can also be a great way to garner interest from friends, family, or co-workers!
Our goal for the year is to increase our total active membership to 45 members.  There will always be a few members that have to leave the club due to a move or another circumstance.  If we have just 1 new member per month join the club, we will overcome these losses and get to hit our membership goal.  During these difficult times, it takes the support of all our members to keep us thriving!  Participation in events and inviting a friend to a meeting will go a long way to helping us achieve our goal.
Earlier this summer, we updated our website in order to better display information for potential members, as well as to make it easier for current members to locate the resources they need. Part of that update was to add a brand new "For Members" page on our site where members can pay their dues. Please make sure you're paying your dues here and not on the page for donations to the Lafayette Foundation! Different forms on each page will separate payments and categorize them differently so that we can more easily determine the purpose for each payment.
This was a much-needed update since members and donors alike often did not fill out the notes field on the previous donate page. If you have any difficulties with the page, please let club leadership know!
Gundaker Donation Request
District 7450, of which our club is a member, is fortunate to have its own foundation. We are one of only three districts in the world who have one. Club Gundaker Representative Joe Robinson on donations to the Gundaker Foundation:
Each year, Gundaker requests we encourage each member of our club to donate $10 to the foundation. This year is a little different (boy, is that an understatement), in that Gundaker is also requesting members consider an additional $10 donation to help fund the GREAT Grants Program that was stood up in the 2019-2020 year to assist with projects dealing with the Coronavirus. So, $20 for the year altogether. It's a relatively small donation request, but it really does make a large difference.
In the 2019-2020 Rotary year, Gundaker gave away ~$18,841 in traditional grants to service projects of Rotary Clubs in our district and $25,000 in GREAT Grants for projects focused on Coronavirus relief for our communities. CPW received grants for the past two years in a row totaling $1000/year to assist with funding for the Karama Education Center initiative being led by Dave and Pat Patterson. Many other clubs in the district have had projects funded in a similar manner over the years.
I'm formally asking that each of our members, if you have the ability, make a $20 donation to Gundaker. You go to www.Gundaker.org and click on the "Donate" button in the top-right. It will help us continue to fund important projects in our district through this Rotary year. Feel free to reach out to me with any questions about the organization or our initiatives!
Karama Education Center (Uganda) Clean Water and Solar Project
CPW Rotarians Dave & Pat Patterson have been hard at work on a project to bring clean water and solar power to the Karama Education Center in Uganda. Here, they provide us with an update. 
Despite transportation shutdowns and social distancing restrictions placed on community member work teams resulting from COVID-19, the secure water building was completed on July 18th! The building which will hold the Living Waters for the World filtration system and solar batteries is the site of the bottle cleaning & filling station for the center. The water system will be able to produce 300 gallons of water per batch or day, enough to significantly affect the lives of the 350 primary-aged students at KEC as well as the greater community of 250 farming families in the surrounding community. We have purchased the water system and components and health and hygiene materials using our Rotary funds. These will be transported in suitcases when we return for the implementation. Once the schools in Uganda are allowed to return to in person classes (predicted to be sometime in February 2021), the solar installation to power the water system and light the classrooms will take place. We continue to work with The Chain Collaborative to raise the remaining funds needed to provide solar and drinking bottles for the kids at the school and provide water bottles to children and families of KEC so they can carry home and store clean water. You can contribute to our Kindest Campaign HERE.
View the slides below to see photos of the water building as it was built.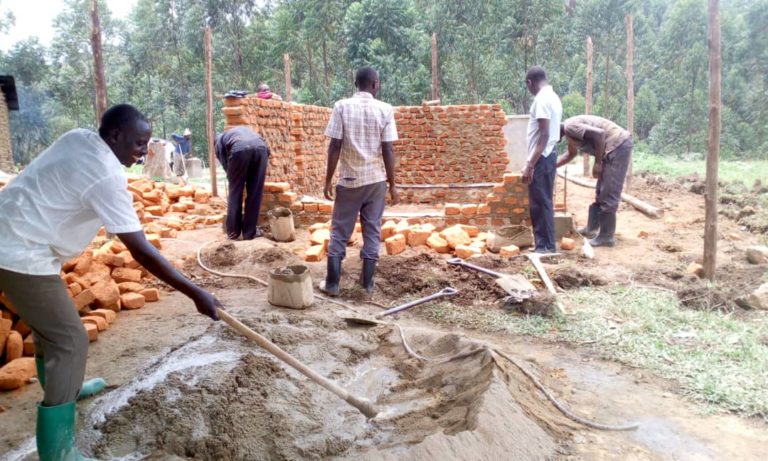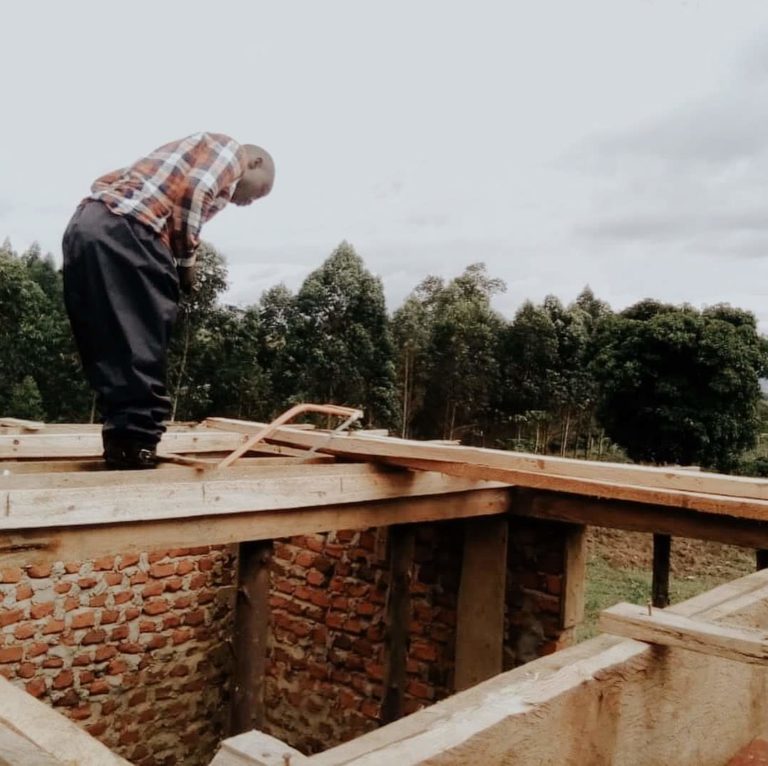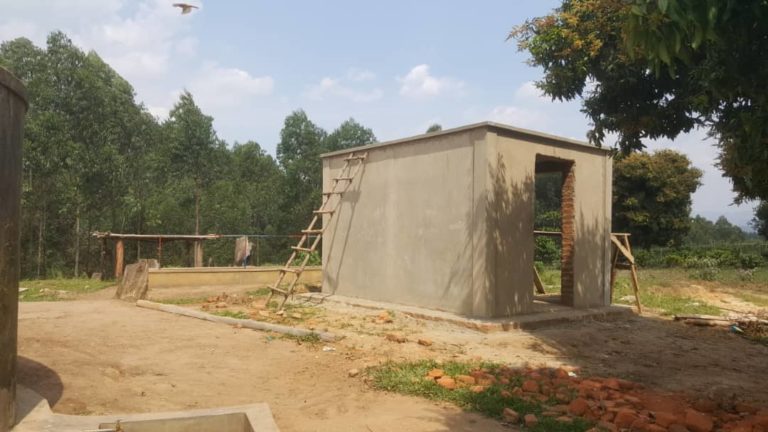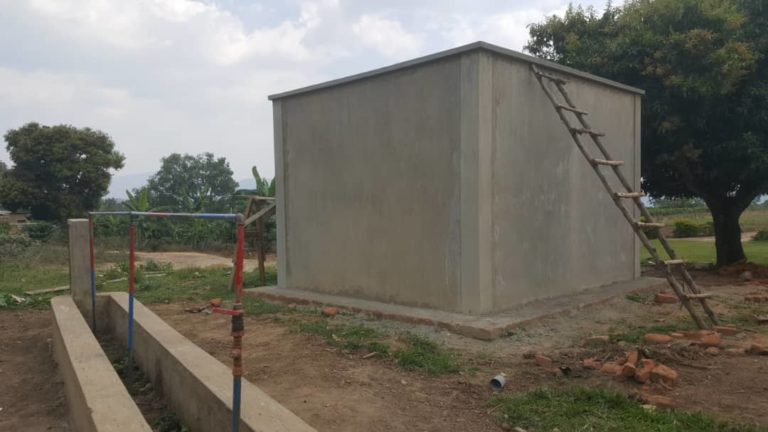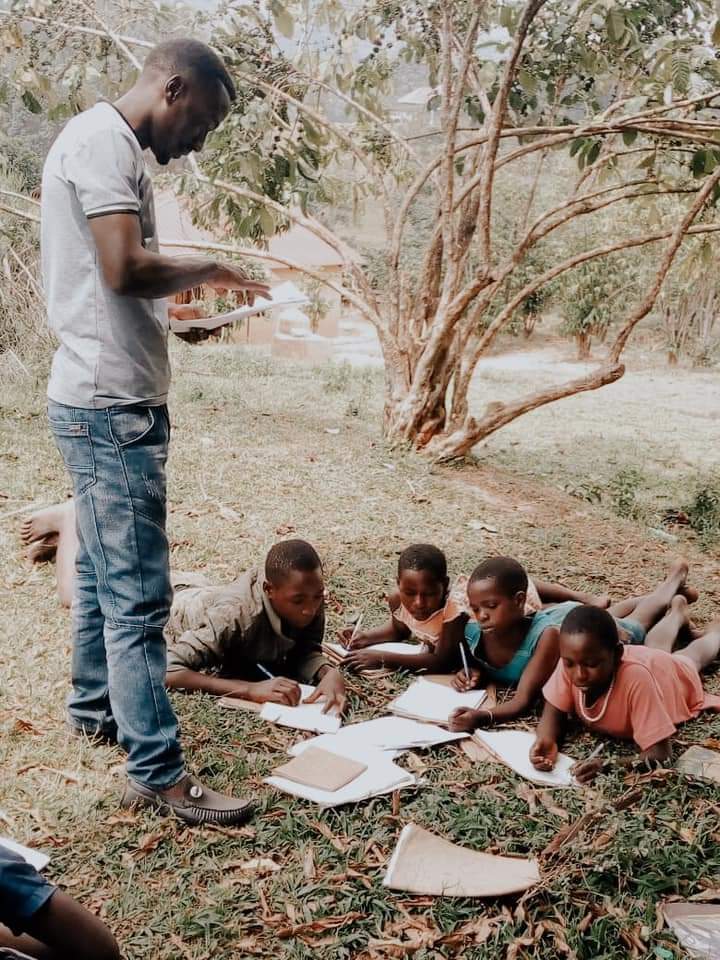 Remote Learning at Karama Education Center
As COVID-19 continues to impact people worldwide, KEC has had to get creative to bring remote education to a population without access to internet and online learning. In Nyamigoye Parish, Now Africa Initiative's Karama Education Center transitioned to a homeschooling arrangement, where KEC's teachers pay home visits to their pupils.
"Beer Fest" in the Time of COVID
Joe Robinson, Beer Fest Committee Chair, discusses how the CPW Rotary can adapt to our inability to hold the annual Conshohocken Beer Festival this year: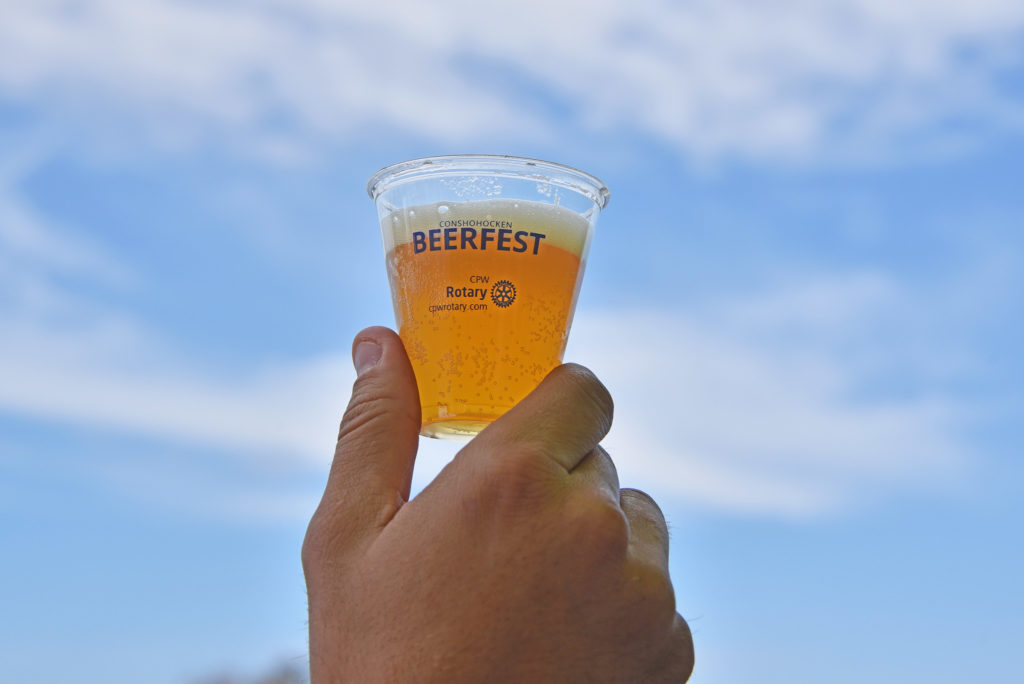 As we are adapting to the conditions Covid is throwing at us, we realize we likely won't be able to host a large, beer-fueled gathering this year. Instead, we are pivoting to provide an online beer tasting experience. We are still in the planning stages, but are looking for a good partner who can provide the beer, infrastructure for delivery, and an expert or several to talk about the beers and take questions during an hour-long(ish) event hosted on a video conferencing platform. We still have a lot of work to do and can use some extra help, if club members are so inclined. CPW Rotarians can reach out to Joe Robinson via email if you'd like to participate in the planning and execution of the event. Committee meetings are being held every Tuesday at 8pm through Zoom right now.
Upcoming Meeting Schedule
We will resume holding 4 meetings a month (via Zoom), but please note that each Monday meeting will reflect similar content to the previous Thursday meeting.
Thursday, Sept. 10 — 7 p.m. Happy Half-Hour; 7:30 p.m. meeting
Monday, Sept. 14 — 7 p.m. 
Thursday, Sept. 24 (District Governor Visit) — 7 p.m. Happy Half-Hour; 7:30 p.m. meeting
Monday, Sept. 28 — 7 p.m. 
Thursday, Oct. 8 — 7 p.m. Happy Half-Hour; 7:30 p.m. meeting
Monday, Oct. 12 — 7 p.m.
Thursday, Oct. 22 — 7 p.m. Happy Half-Hour; 7:30 p.m. meeting
Monday, Oct. 26 — 7 p.m.